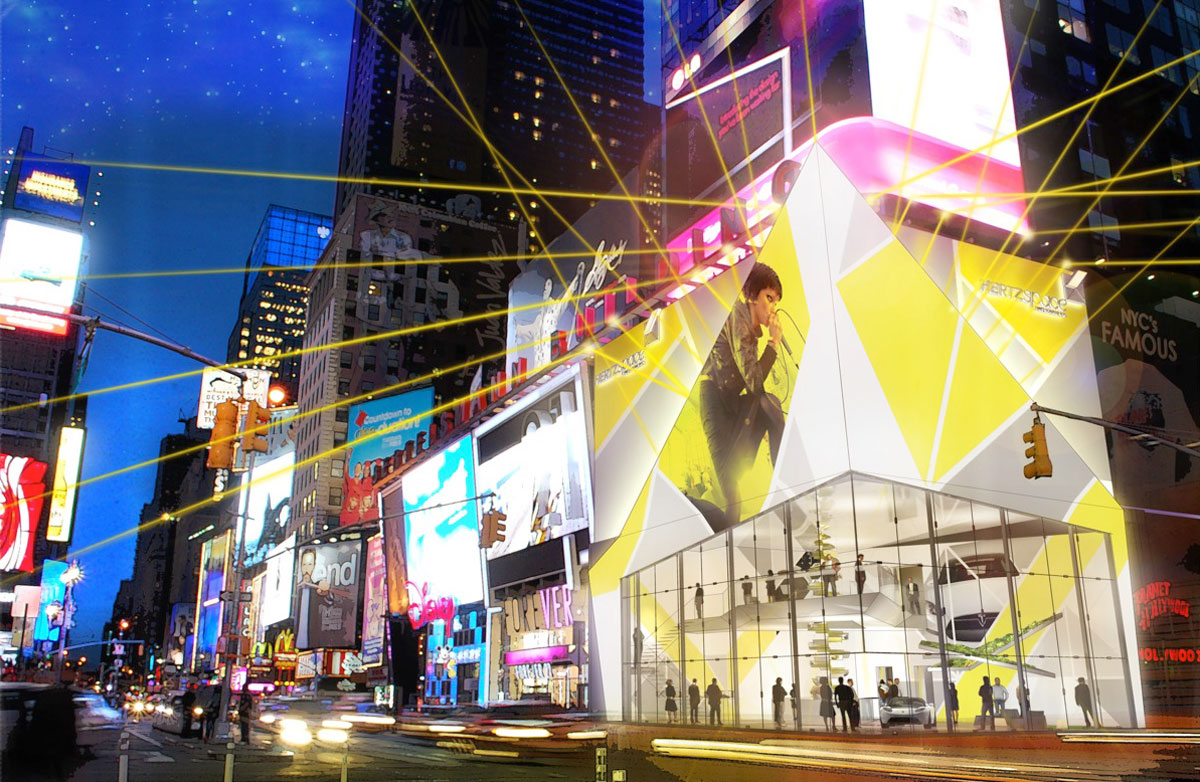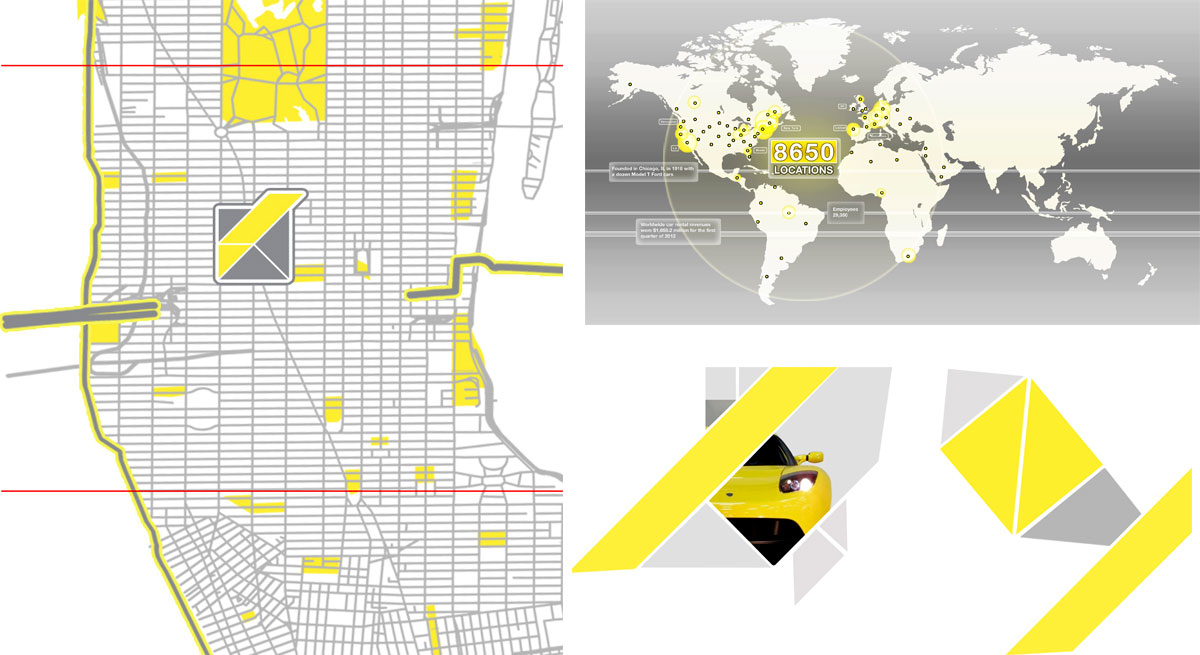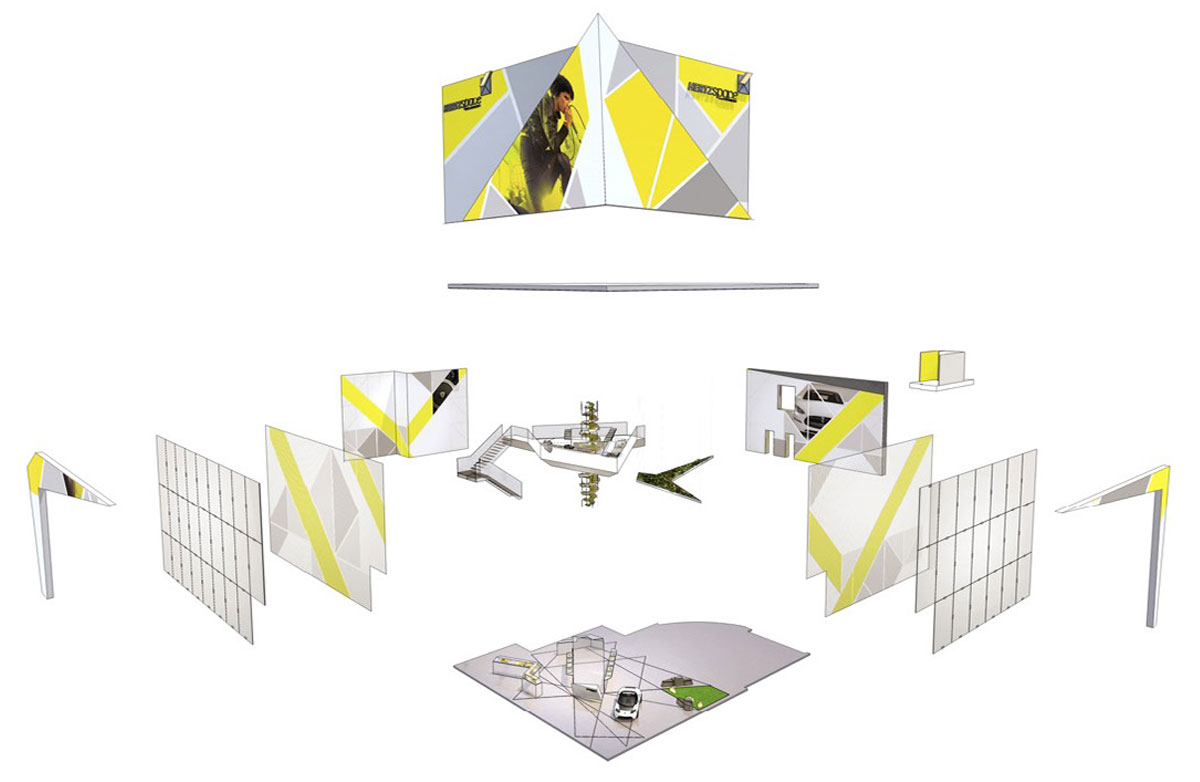 Hertz Times Square
created for: Jack Morton 
experiential graphic design
Hertz Times Square was designed to be a curated, transformative space that evolves and adapts to emerging functions, from live concert to design gallery or event space. A space to explore Hertz vehicle portfolio and technologies, transportation design and innovation, visitors interact with touch screens, video games and a large kinetic sculpture connected to state-of-the- art projection mapping.
An interactive DJ station provides sound to the entire space while the extensive use of LED surfaces allow the space to change instantly to support one specific function (concert, exploration, event).
A wonderful merging of talent came together to brainstorm for this conceptual project, including branding designers of Jack Morton and the exhibit team. Spatial design was inspired by the concept of the tangram, creating modular physical elements allowing for quick and easy reconfiguration of the space. Folding, unfolding and regrouping into different configurations of relevant iconography, this motif system presented an opportunity for bold graphics and pattern.
I worked with set designer Larry Hartman and a 3D artist to create graphics presenting these concepts of innovation, technology and exploration. The project remains in the visualization stages at this time due to budget constraints.