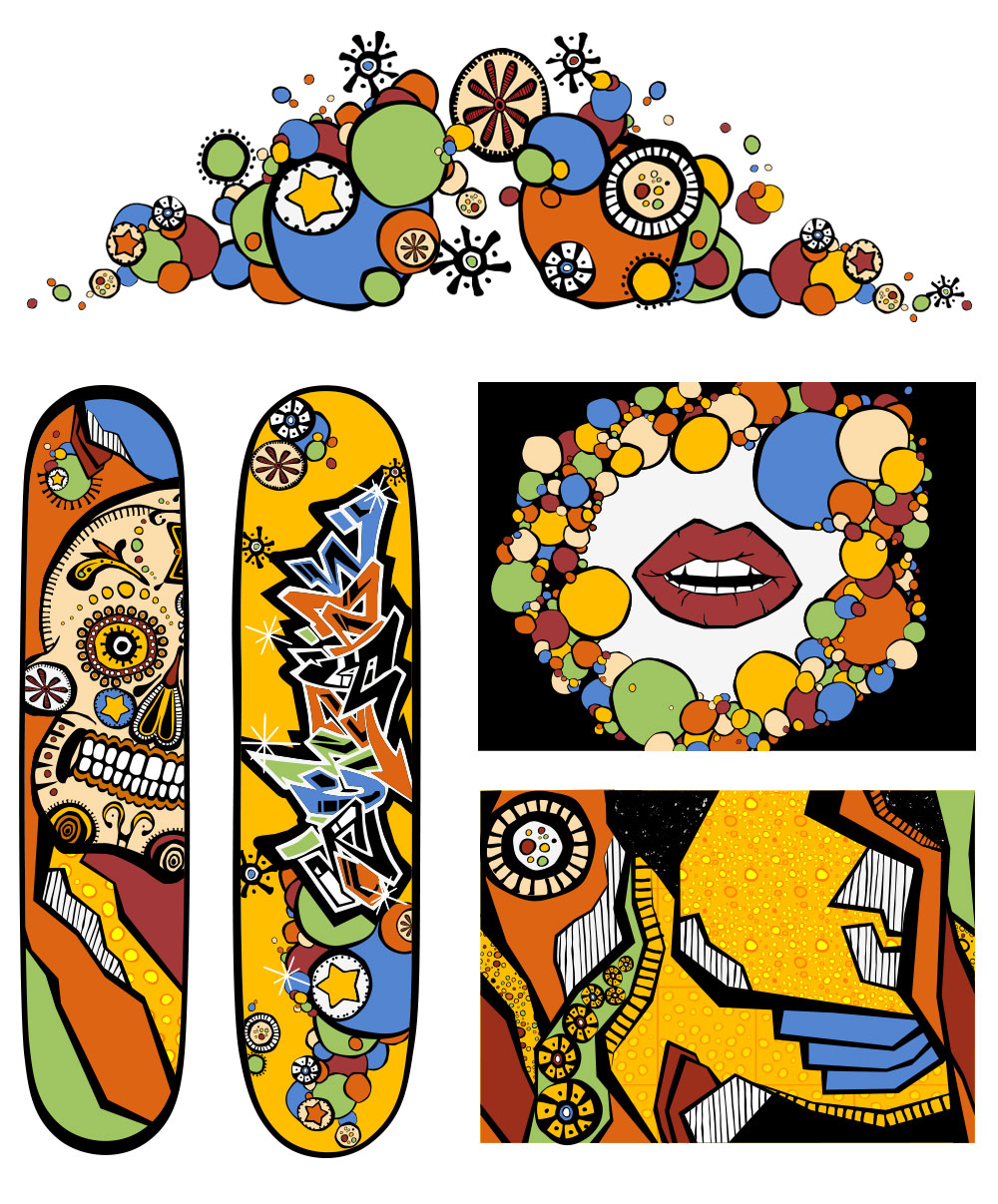 Ford Fiesta
created for: The Mill NY
art direction | design | illustration
This is another spot for the Ford Fiesta Ready Pa'Tu Mundo campaign created with the amazing crew over at The Mill NY.
The Ready Pa'Tu Mundo campaign targeted confident young Hispanics, technologically savvy, bilingual, first time car buyers. Each spot focuses on a particular personality, who relates his or her own world to one of the Fiesta's features and its accompanying message. The concept of a halo was created to represent the unique "worlds" that constantly revolve around the heads of the characters, expanding and contracting with personality elements, social media references and symbols of the Fiesta's qualities.
This particular spot is character driven by the Latino spoken word/graffiti artist Xavi. Illustrated elements highlight his hip Los Angeleno skater personality in tandem with the Ford Fiesta's gas efficient attributes.
I designed the halos and also produced several print pieces to accompany the campaign. This halo was a collaborative element between myself, Anthony Furlong and Bowe King. Thanks again to Zubi Advertising, the talents of The Mill NY 3D artists led by Kevin Ives and creative director Jeff Stevens.
You can check out the video here.