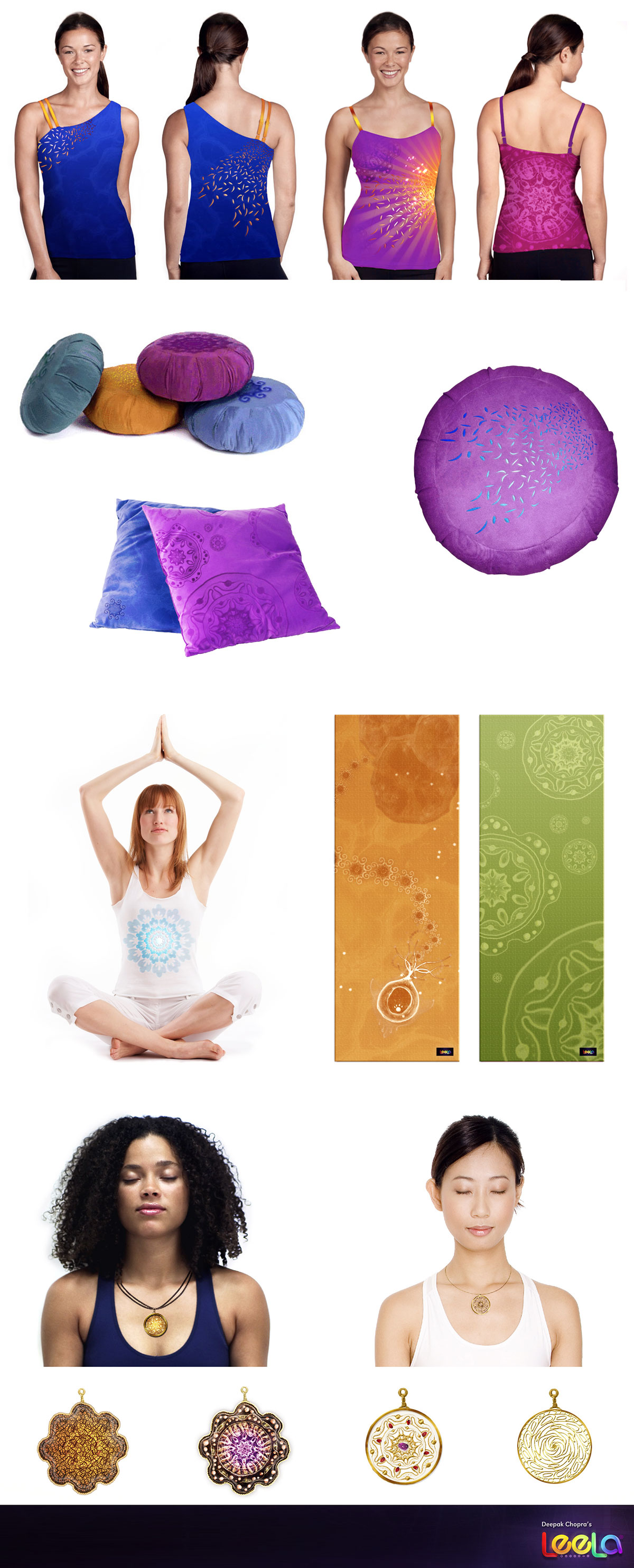 Deepak Chopra's
LEELA
Curious Pictures
art direction | product design
Curious Pictures approached me to conceptualize and design several branded products to accompany an immersive gaming experience they were in the process of bringing to life with world-renowned expert on mind-body healing and bestselling author, Deepak Chopra.
Blending ancient philosophies with the newest home-entertainment technology, Deepak Chopra's Leela combines ancient relaxation and meditation techniques with an interactive video game platform to bring focus, energy and balance to life.
Inspired by the game's themes of chakra based meditation and the creation of personal mandalas, I explored ways to bring that essence and feeling to various products such as yoga clothing, mats and bags, meditation pillows, sandals, and pendants which might appeal to Chopra's audience and enthusiasts of the game.