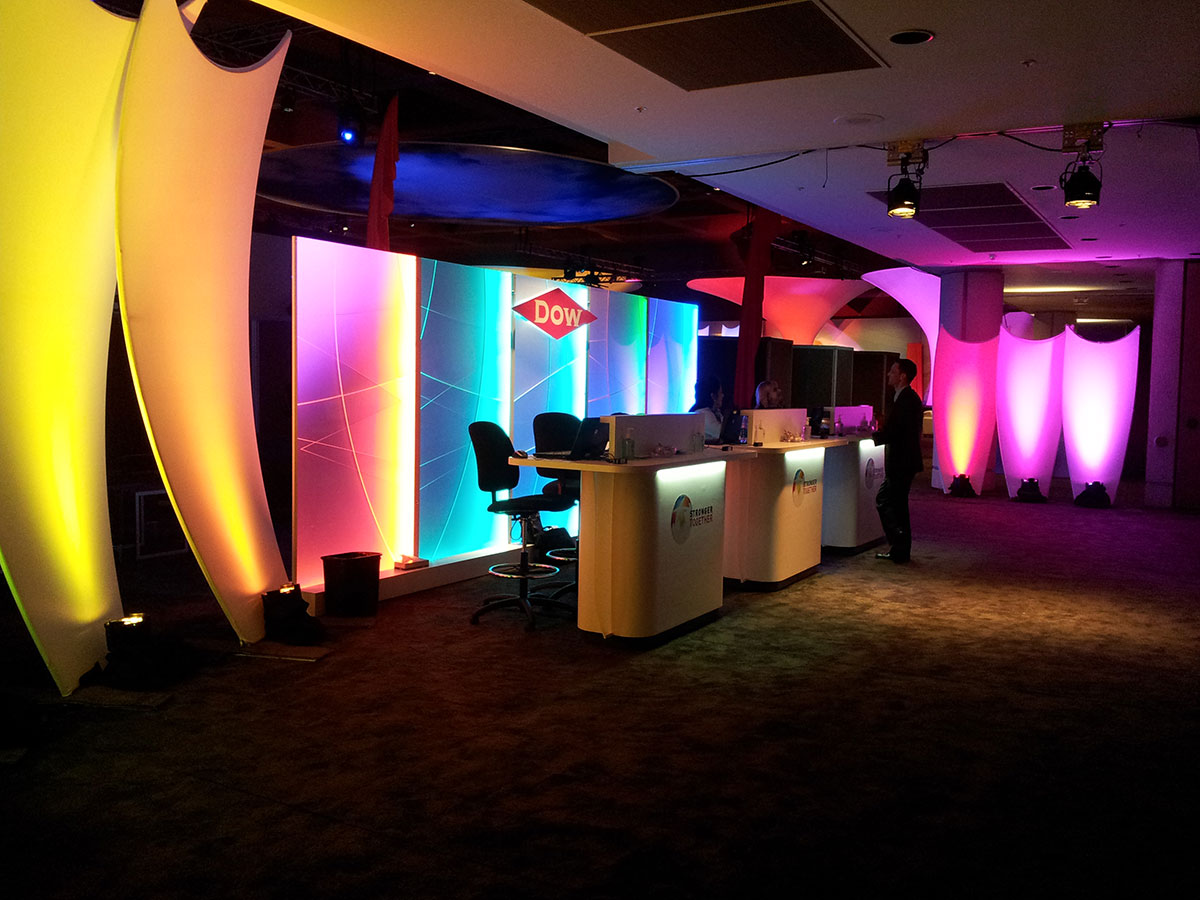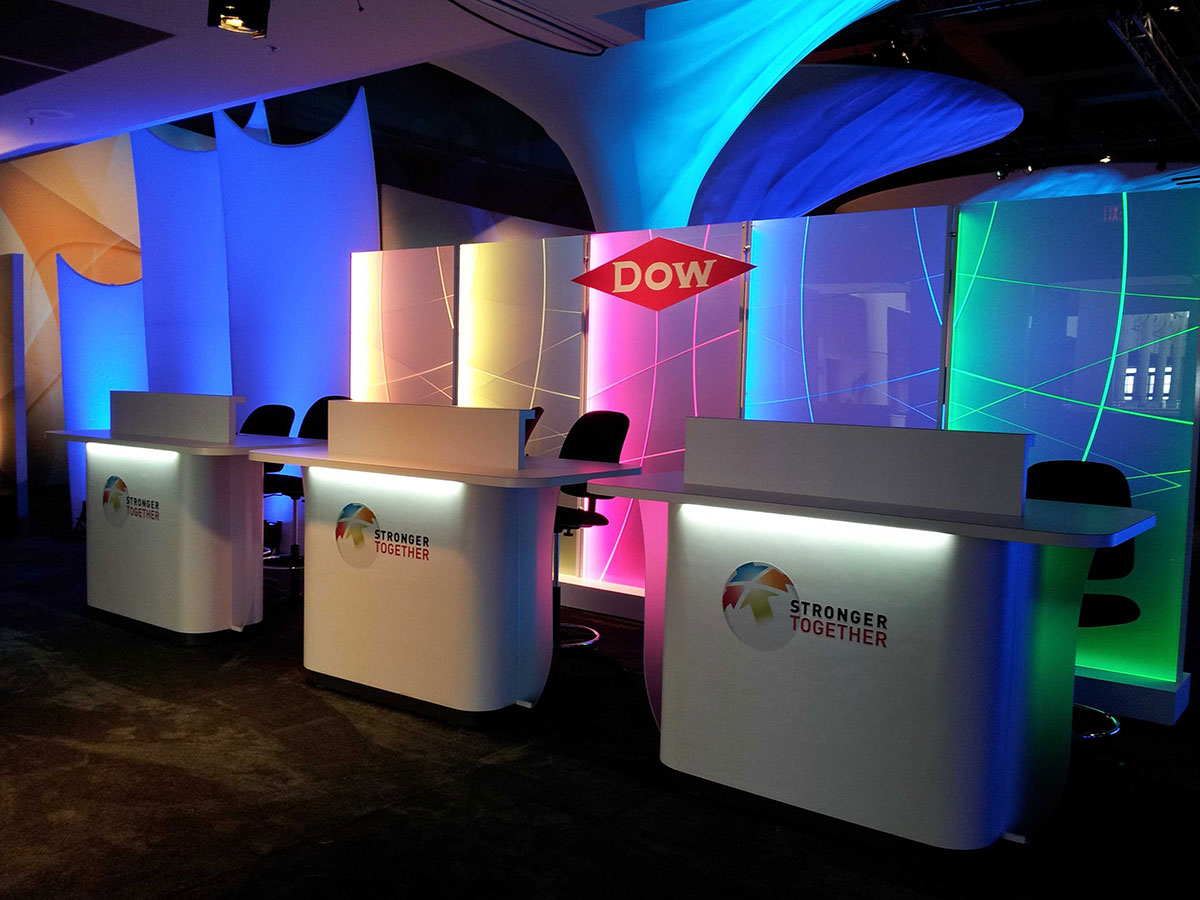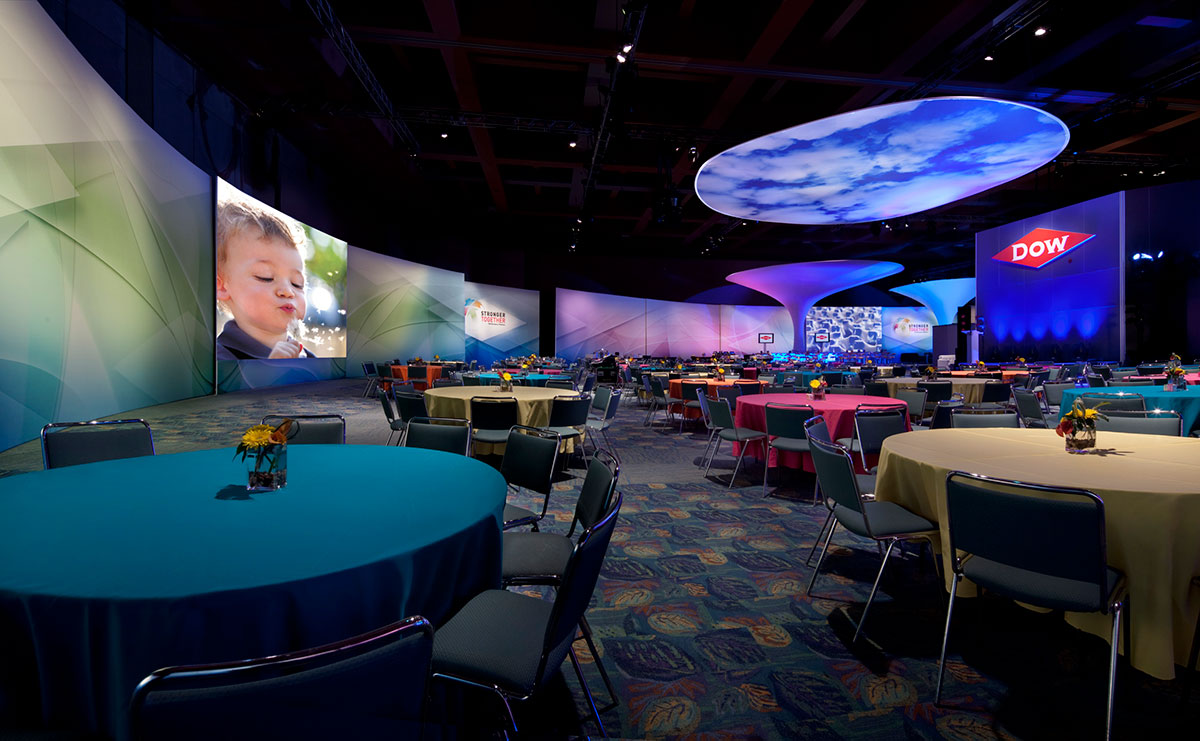 Dow Chemical Plastics
created for: Jack Morton
art direction | design
When Dow Chemical asked Jack Morton to introduce Dow Performance Plastics and its four divisions to the industry at The International Plastics Showcase (NPE), I was asked to create graphics for the wall surfaces which wrapped the business-friendly and exclusive meeting space.
The Dow Customer Innovation Center was an exclusive environment where Dow reps and their customers could collaborate together.The environment emulated the new "Stronger, Together" theme and logo with its four colors, which represent each business unit that came together under the Dow Performance Plastics group.
Taking inspiration from the logo, I created a pattern of abstract geometric shapes which provided the overall organizing structure for the layered design. Angular shapes symbolizing a technological approach created a crisp bold mood tempered by swooping curvilinear elements and an organic sense of light texture.
The graphic pattern I created covered the large wall surfaces wrapping the exhibit at 12′ high and over 50′ long. I also designed smaller graphics for the paneled private conference areas and clear surfaces which were illuminated by alternating colored lights.
For more information please check out the project on the Jack Morton website.